Apple heeft op de dag van lancering (3 april) ruim 300.000 iPads verkocht in de Verenigde Staten. Dit getal is de optelsom van alle vooraf gereserveerde, in de Apple Store verkochte en naar andere leveranciers verstuurde iPads. Na het uitpakken van de iPad hebben de gebruikers een miljoen apps en 250.000 eBooks gedownload. Dat zet de teller op drie apps en een eBook per gebruiker.
Of deze cijfers hoog genoeg zijn om Steve Jobs positief te stemmen is niet bekend. Hij verkondigt wel blij te zijn met de lancering:
"It feels great to have the iPad launched into the world—it's going to be a game changer"
De iPhone 13 nu met 3 maanden gratis Apple TV+!
Maximaal voordeel als je thuis internet van Ziggo hebt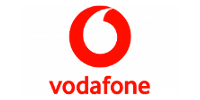 Bekijk actie