De Raspberry Pi Foundation heeft vanochtend de Raspberry Pi 3 gelanceerd, precies vier jaar na de lancering van het allereerste model (maar viert die nu vandaag op schrikkeldag eigenlijk zijn eerste of vierde verjaardag?). Deze computer ter grootte van een creditcard is erg populair onder knutselaars en ook wij van iCreate zijn grote liefhebbers. Wij noemen 3 vernieuwingen van de Raspberry Pi 3 die de knutselcomputer de moeite waard maken.

1. Wifi!
Een van de meest gehoorde wensen van Raspberry Pi-gebruikers was een geïntegreerde wifi-module. Nu met de derde versie is het eindelijk zover. Wifi-sticks zijn overbodig geworden, voortaan maakt de framboos rechtstreeks verbinding met je draadloos netwerk. Dat is handig als je de Raspberry Pi als mediacenter wilt gebruiken, want minder kabels zien er gewoon beter uit naast je televisie. Volgens eerste tests haalt de module snelheden tot 40 Mbit per seconde en dat is ongeveer vergelijkbaar met de meeste wifi-usb-sticks op de markt. Daarnaast behoudt de Raspberry Pi 3 natuurlijk zijn ethernet-aansluiting zodat je hem nog steeds bedraad kunt aansluiten op je thuisnetwerk.
2. Bluetooth 4.0
Als wifi gewenste feature nummer 1 was, dan was bluetooth zeker nummer 2. Maar ook dat gemis heeft de Raspberry Pi Foundation nu verholpen. De Raspberry Pi 3 ondersteunt bluetooth 4.1 (ofwel Bluetooth LE) zodat je al je draadloze accessoires ermee kunt gebruiken. Ook is het in theorie mogelijk om er een draadloze audio-ontvanger van te maken. Dan stream je muziek van je iPhone via bluetooth naar de Raspberry, die aangesloten is op je stereo.
De iPhone 14 nu tot €348 korting!
• Maximaal voordeel als je thuis Ziggo hebt
• 6 maanden Apple Music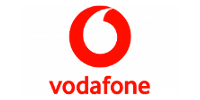 Bekijk actie
3. Snellere processors
De iPhone had er weliswaar al een in 2013, maar in de derde uitvoering van de Raspberry Pi zit nu ook een 64-bit processor. De vier cores van deze processor rekenen met tot aan 1,2 GHz, wat garant moet staan voor prestaties die ongeveer 50 procent sneller zijn dan bij de voorganger. Ook werkt de processor efficiënter omdat hij gebruikmaakt van de moderne 64-bit instructieset. Althans, in theorie – want de meeste besturingssystemen zijn nog niet geoptimaliseerd voor de nieuwe processor. De community kennende zal dat echter niet al te lang duren.
De grafische processor is nog hetzelfde als bij de voorganger, maar de kloksnelheid ervan is verhoogd naar 400 MHz bij het afspelen van video en 300 MHz bij de weergave 3D-graphics.
Qua prestaties is de Raspberry Pi natuurlijk niet te vergelijken met een Mac (sterker nog: zelfs een iPhone is veel sneller), maar die kost ook geen 40 euro.
Handig om te weten
De Raspberry Pi 3 is per direct beschikbaar, bijvoorbeeld bij SOS Solutions. Als je er een wilt halen, houd er dan rekening mee dat je een voeding (2,5 A) en een microSD-kaart nodig hebt. Muis en toetsenbord zijn niet per se noodzakelijk, maar maken de eerste configuratie makkelijker.
Oude behuizingen werken over het algemeen nog wel, maar hebben eventueel een paar beperkingen. Dat komt omdat de status-LED'jes verplaatst zijn, de processor iets meer koeling nodig heeft en het kliksysteem van het microSD-sleufje verwijderd is. Bovendien kunnen metalen behuizingen voor problemen met wifi en bluetooth zorgen. Ook goed om te weten: Alle uitbreidingsmodules voor de Raspberry Pi blijven overigens compatibel met het nieuwste model.
Wil je weten wat je allemaal met een Raspberry Pi kunt? In onze speciale uitgave Raspberry Pi voor Beginners 2016 vind je heel veel mooie projecten. Maak een multimediacenter met Kodi of luister muziek met Spotify. Of je bouwt er je eigen cloud mee. Je leest het allemaal in Raspberry Pi voor Beginners 2016.