Vaderdag komt eraan! Aanstaande zondag 19 juni is het al zover, je hebt dus nog maar een paar dagen om het perfecte cadeau te vinden voor je vader. Tip: welke vader wordt er nu niet blij van een praktisch hoesje om zijn iPhone te beschermen tegen deuken of krassen? Bestel vandaag of morgen, dan ben je nog net op tijd.
Siliconen hoesje iPhone SE (€ 9,95)
Heeft je vader de nieuwste iPhone van het moment, de kleine iPhone SE? Ook dit toestel, hoe compact dan ook, heeft last van de zwaartekracht. Een iPhone SE case die het gloednieuwe toestel beschermt is zeker geen overbodige luxe. Dit siliconen hoesje is een goede keuze. Stoere vaders kiezen voor een bijpassende tattoo.
BLACK FRIDAY: De iPhone 14 nu tot €348 korting!
• Maximaal voordeel als je thuis Ziggo hebt
• 6 maanden Apple Music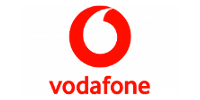 Bekijk actie
Lederen hoes voor de iPhone 5c (€ 19,95)
Heeft je vader een iPhone 5c en begint het kleurtje hem inmiddels flink te vervelen? Of ziet het plastic er bij nader inzien toch wat … goedkoper uit dan je van een iPhone hoopt? Een 5c cover biedt uitkomst. Er zijn genoeg hoesjes die de iPhone voorzien van een strakke en chique uitstraling waarmee je vader overal voor de dag kan komen. Dit bruinlederen booktype hoesje bijvoorbeeld.
OtterBox Case voor iPhone 6(s)
Als je vader een dure iPhone 6 of 6s heeft, dan wil-ie waarschijnlijk dat die langer meegaat dan vandaag. Dit extreme iPhone 6s hoesje kan wel tegen een stootje! Hij is niet alleen stevig en schokabsorberend, maar zeker ook heel stijlvol. Kan in het weekend dus mee op de mountainbike en misstaat doordeweeks niet op kantoor – wel even de modder er vanaf vegen natuurlijk.