De nieuwe 27-inch Cinema Displays van Apple zijn onderweg naar de Apple Stores, meldt MacRumors. Toen Apple in juli de nieuwe Cinema Displays met Thunderbolt-aansluiting aankondigde, werd erbij gemeld dat het nog een dag of zestig kon duren voordat de displays verkrijgbaar zouden zijn. Nu Apple is begonnen met het leveren aan Apple Stores, kan het niet meer lang duren voordat je de displays daadwerkelijk kunt kopen.
Ideale accessoire
Als jij net een nieuwe MacBook Pro of MacBook Air hebt gekocht, maar nog niet weet wat je met de Thunderbolt-aansluiting moet, dan is deze Cinema Display wellicht de ideale accessoire. Daarmee verander je je notebook namelijk in een complete werkomgeving:
Vodafone Runners: De iPhone 13 nu met 3 maanden gratis Apple TV+!
Maximaal voordeel als je thuis internet van Ziggo hebt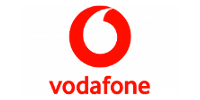 Bekijk actie
Met deze Cinema Display heb je niet alleen veel meer pixels, een FaceTime HD-camera en betere ingebouwde speakers om te benutten tijdens je werkzaamheden, maar beschik ook je meteen over een MagSafe-aansluiting, om je MacBook van stroom te voorzien.
Thunderbolt
Met twee kanalen die een overdrachtsnelheid van 10 Gbps in beide richtingen halen, is Thunderbolt tot twintig keer zo snel als USB 2.0 en tot twaalf keer zo snel als FireWire 800. Als je geen (over het algemeen nog vrij dure) netwerkschijf met Thunderbolt-aansluiting nodig hebt, is het nieuwe Cinema Display wellicht dus een goede manier om je Thunderbolt-poort te benutten. De Cinema Display is nu al te bestellen in de Apple Store en kost 999 euro. De levertijd bedraagt momenteel 2-3 weken.