Als je uit bent op de nieuwe 13-inch MacBook Pro, houd je geduld dan nog even in bedwang. Een nieuwe registratie in de database van de Euraziatische Economische Commissie lijkt erop te wijzen dat er binnenkort een nieuwe 13-inch MacBook Pro verschijnt. Die zou zijn voorzien van hetzelfde Magic Keyboard als de 16-inch MacBook Pro sinds kort heeft.
13-inch MacBook Pro release
In de registratie gaat het om een 'draagbare personal computer' (een MacBook dus) met nummer A2289 en het apparaat draait op macOS 10.15. Het is waarschijnlijk dat het gaat om de 13-inch MacBook Pro, die Apple volgens een eerder gerucht in de eerste helft van 2020 wil uitbrengen. Apple-analist Ming-Chi Kuo voorspelde eerder al dat Apple het vernieuwde toetsenbord van de 16-inch versie in 2020 brengt naar de kleinere 13-inch MacBook Pro. Ook de MacBook Air zou dit toetsenbord krijgen – dus de registratie kan er ook op wijzen dat er binnenkort een nieuwe MacBook Air verschijnt.
BLACK FRIDAY: De iPhone 14 nu tot €348 korting!
• Maximaal voordeel als je thuis Ziggo hebt
• 6 maanden Apple Music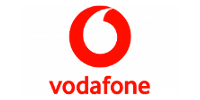 Bekijk actie
Registraties als deze zijn in de EEU verplicht bij de introductie van nieuwe elektronische producten. Vaak gaan ze ongeveer één of twee maanden vooraf aan de productrelease, dus de registraties wijzen op aankomende nieuwe Apple-producten.
Als je zoekt naar een nieuwe MacBook Air of 13-inch MacBook Pro, dan is het geen gek idee om nog even met de aankoop te wachten. Nu hebben de apparaten een toetsenbord met een vlindermechanisme. Dit toetsenbord is prachtig dun en typt fijn, maar is ook ontzettend foutgevoelig. Een klein stukje vuil kan er al voor zorgen dat toetsen dubbel reageren of helemaal niet werken. En reparatie is lastig.
Magic Keyboard
Een nieuwe versie van de MacBook Air of 13-inch MacBook Pro voorziet Apple zeer waarschijnlijk van het zogeheten Magic Keyboard, die de nieuwe 16-inch MacBook Pro heeft. Onder de toetsen zit het vertrouwde schaarmechanisme, dat minder foutgevoelig is en zich makkelijker laat repareren. Bovendien keert de fysieke Escape-toets terug, net als de omgekeerde T-indeling voor de pijltoetsen.
Andere veranderingen zijn nog niet bekend. Bij de grotere MacBook Pro ging het scherm dankzij smallere randen van 15,4 naar 16 inch, maar het lijkt erop dat het bij de kleinere versie blijft bij een diagonaal van 13,3 inch. In maart weten we mogelijk meer, want dan presenteert Apple naar verluidt tijdens een keynote de iPhone SE 2. Het is niet ondenkbaar dat de nieuwe MacBook dan ook even in de schijnwerpers staat.
Alles weten over macOS Catalina?
Bron: 9to5Mac.