Leuk, zo'n nieuwe generatie MacBook Pro met i5 processor, maar wat is er allemaal nieuw en anders? We vergelijken de gistermiddag aangekondigde MacBook Pro met de vorige generatie en vinden maar liefst 11 nieuwe functies, foefjes en veranderingen! Verzameld in een handig overzicht:
i5 en i7 processors. Dit zijn de paradepaardjes van de nieuwe generatie MacBook Pro's. En niet voor niets, volgens testresultaten van Gizmodo scoren de nieuwe laptops circa 50 procent sneller.
Audio over Mini DisplayPort. De 'oude' MacBook Pro toverde alleen video uit de Mini DisplayPort.  Volgens Ars Technica komen op de nieuwe laptops zowel audio als video uit de poort. Eindelijk beeld en geluid door een HDMI kabel. Je moet wel even een verloopstekkertje van Mini DP naar HDMI aanschaffen.
Momentum scrollen. Dit foefje is afgekeken van de iPhone. Geef het scherm, of  in het geval de nieuwe MacBook Pro natuurlijk de trackpad,  een zwieper en het beeld blijft scrollen.
4GB werkgeheugen standaard. Eergisteren moest het instapmodel 13-inch het nog stellen met slechts 2 GB werkgeheugen. Niet langer, alle nieuwe MacBook Pro's hebben standaard 4GB werkgeheugen aan boord.
Nieuwe videokaarten. De NVIDIA GeForce 9400M heeft plaats gemaakt voor een 320M grafische processor van dezelfde fabrikant. De 9600GT kaarten zijn vervangen door de NVIDIA GeForce GT 330M met 256 of 512mb. Het instapmodel 15-inch beschikt nu, net als zijn grote broers, ook over twee kaarten.
Hi-Res beeldscherm. Tegen meerprijs wordt de 15-inch MacBook Pro geleverd met een hoog resolutie beeldscherm. Een resolutie van 1440×900 is standaard, wanneer je wat bijlegt krijg je 1680 bij 1050 pixels. De keuze voor een mat scherm blijft bestaan.
Accuduur tot 10 uur. Apple heeft in de nieuwe generatie laptops de capaciteit van de interne batterij vergroot. Hierdoor gaat de 13-inch 10 uur lang mee op de accu, de 15- en 17-inch houden het 8 tot 9 uur vol op een acculading.
Nieuwe MagSafe-lichtnetadapter. De adapter heeft nu dezelfde MagSafe-aansluiting als de MacBook, de stekker ligt tegen de laptop en staat er niet langer haaks op.
Grotere harde schijven. De 13-inch MacBook Pro is eindelijk opgewaardeerd van 160GB naar 250GB. De duurdere machines beschikken over 320GB of 500GB met 5400 rpm. Tegen meerprijs is een schijf met 7200 rpm leverbaar, of kies voor een Solid State Drive van 128, 256 of zelfs 512GB.
Grafische kaarten schakelen automatisch. De 15- en 17-inch MacBook Pro's werken al langer met twee grafische kaarten. Schakelen tussen deze twee vereiste opnieuw inloggen. Dat is nu niet langer het geval, de nieuwe generatie MacBook Pro kiest automatisch de meest geschikte grafische processor. Handmatig opnieuw inloggen is gelukkig niet nodig.
Prijs. De 13-inch MacBook Pro mag dan nog hetzelfde kosten, de 15-inch is 50 tot 150 euro in prijs gestegen. Let wel, het instapmodel 15-inch mag dan duurder zijn, de machine beschikt nu wel over twee grafische kaarten. Dit ontbrak in het oude instapmodel. De 17-inch MacBook Pro kost nu 2249 euro, dat is 50 euro goedkoper dan zijn voorganger.
Vodafone Runners: De iPhone 13 nu met 3 maanden gratis Apple TV+!
Maximaal voordeel als je thuis internet van Ziggo hebt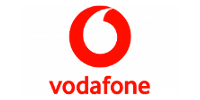 Bekijk actie