In de laatste iCreate Magazine van dit jaar presenteren we je een top 10 van meest gelezen artikelen. Benieuwd welke online artikelen het populairst zijn? Zie hier het lijstje!
1. Is Pokémon Go een aanslag op je databundel?

2016 was een jaar waarin Pokémon weer helemaal hot werd. De app Pokémon Go werd wereldwijd miljoenen keren gedownload, maar is deze app niet een aanslag op je databundel? Lees het artikel over Pokémon
2. 5 vervelende iOS 10-instellingen (en zo zet je ze uit)

Afgelopen september kwam iOS 10 uit. We zijn erg te spreken over de nieuwste iOS, toch zijn er een aantal vervelende instellingen. Wij leggen uit hoe je deze instellingen uitzet. Lees het artikel over iOS 10
BLACK FRIDAY: De iPhone 14 nu tot €348 korting!
• Maximaal voordeel als je thuis Ziggo hebt
• 6 maanden Apple Music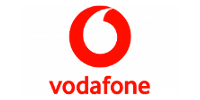 Bekijk actie
3. iPhone SE: een serieus alternatief?

Dit jaar kwam de iPhone SE uit. In het kort is de SE een iPhone 6 in een behuizing van de iPhone 5. Wij leggen je uit of dit model een serieus alternatief is.
Lees het artikel over de iPhone SE
4. iPhone 7 vs. iPhone 7 Plus: dit zijn de 5 verschillen

In 2016 werd zowel de iPhone 7 als de iPhone 7 Plus gepresenteerd. Wat zijn nou precies de verschillen? Wij hebben ze voor je op een rijtje gezet zodat je makkelijker kan beslissen welke je moet kiezen! Lees het artikel over de iPhone 7
5. Voorkom dat WhatsApp je gegevens deelt met Facebook

In de zomer gingen Facebook en WhatsApp gegevens uitwisselen. Veel mensen waren benieuwd naar hoe je dit kon voorkomen. Lees het artikel over WhatsApp!
6. Deze 9 mythes over Pokémon Go zijn grote onzin

Met name in de zomer was Pokémon razend populair. Op het internet vind je veel mythes over de app, maar veel daarvan is onzin. Wij van iCreate spelen graag Mythbusters. Lees meer over Pokémon
7. iOS 10 vandaag te downloaden: dit moet je weten

iOS 10 was de grote update van het mobiele besturingssysteem dit jaar. Toen het uitkwam, waren we daar met zijn allen heel nieuwsgierig naar. Lees het artikel over iOS 10
8. Schakel de nieuwe ontgrendeling van iOS 10 uit

Dit is de derde keer dat iOS 10 in dit lijstje staat. Niet iedereen is even gelukkig met de nieuwe manier van ontgrendelen. Gelukkig kun je de instelling aanpassen. Lees meer over deze instelling
9. Ontdek of jouw Mac macOS Sierra aankan

In september kwam het nieuwe besturingssysteem macOS Sierra uit. Kijk of jouw (oude) Mac in aanmerking komt voor het nieuwe besturingssysteem van Apple. Lees het artikel over macOS Sierra
10. Waar is de Delete-knop op je Mac?

Met name mensen die overstappen van Windows weten niet waar de Delete-knop op je Mac zit. Wij verklappen graag dit 'geheim'. Lees het artikel over de delete-knop