Apple heeft tijdens een educatief evenement op 27 maart 2018 een vernieuwde iPad gepresenteerd. Het is dan qua nieuwigheden misschien niet de spannendste iPad ooit, maar zeker wél de goedkoopste. Dit is wat je moet weten van de 9,7-inch iPad 2018.
iPad 2018 samengevat
Aangekondigd op en te koop sinds 27 maart 2018
Geschikt voor gebruik met de Apple Pencil van de eerste generatie
Goedkoopste iPad ooit: vanafprijs is € 359 (en bovendien nog korting voor het onderwijs)
Het oude vertrouwde design met brede rand en thuisknop met Touch ID
9,7-inch Retina-scherm
A10 Fusion-chip zoals de iPhone 7 (Plus)
Verkrijgbaar in de kleuren zilver, spacegrijs en goud
32 of 128 GB opslag
Te koop bij onder meer MediaMarkt en Coolblue en de iPad 2018 refurbished kopen kan ook.
Design
Black Friday: De iPhone 13 Pro nu extra voordelig met unlimited 5G data!
Internet van Ziggo thuis? Ontvang dan tot €5 korting per maand en dubbele data!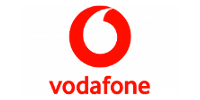 Bekijken
Qua design is er met deze iPad niets nieuws onder de zon. De iPad is identiek aan zijn voorloper uit 2018, en die was al behoorlijk geënt op de iPad Air 2. Je hebt dus nog steeds een 9,7-inch Retina-scherm met een behoorlijk brede rand eromheen, en onderin een thuisknop met Touch ID van de eerste generatie. Bij Touch ID dient je vingerafdruk als wachtwoord. Voor een spectaculair andere iPad moet je nog even geduld hebben: verderop dit jaar verwachten we een nieuwe iPad Pro die vrijwel randloos is; zonder thuisknop en met Face ID (gezichtsherkenning).
De iPad 2018 is verkrijgbaar in een zilveren, spacegrijze en nieuwe gouden uitvoering – die laatste kleur neigt dit keer iets meer naar roze. De iPad weegt amper 500 gram en is 7,5 mm dun. Hartstikke draagbaar dus. En dat is de bedoeling, want Apple wil aantonen wat voor handig apparaat de iPad is voor het onderwijs. Dan moet je hem natuurlijk ook gemakkelijk mee naar school kunnen nemen!
Specs
De nieuwe iPad 2018 heeft een 8 megapixel-camera en je kunt er 1080p HD-video's mee schieten. Ook Live Photos behoren tot de mogelijkheden. Ben je meer geïnteresseerd in selfies? Aan de voorkant vind je een 1,2-megapixel FaceTime HD-camera. De iPad 2018 heeft twee speakers en nog een ouderwetse koptelefoonaansluiting – op de iPhone is die inmiddels gesneuveld.
De iPad heeft een 9,7-inch Retina-scherm met een resolutie van 2048 x 1536 pixels: zo scherp dat die pixels zijn niet van elkaar te onderscheiden zijn. De batterij gaat tot 10 uur mee en dat is genoeg voor een hele (school)dag. Onder de motorkap vinden we een A10 Fusion‑chip met 64‑bits architectuur en een geïntegreerde M10‑bewegingscoprocessor. Dit kennen we nog van de iPhone 7 en de iPhone 7 Plus.
Er is een variant met alleen wifi en en variant met wifi & Cellular. Bij beide kun je voor 32 of voor 128 GB opslag kiezen.
iPad 2018 geschikt voor Apple Pencil
De Apple Pencil bestaat al ruim twee jaar, maar was tot nu toe altijd exclusief voor de iPad Pro. Nu kun je Apple's stylus dus ook gebruiken op alle iPad modellen van dit moment. Je kunt ermee tekenen, notities maken, teksten markeren … Het voelt alsof je een echte pen of een echt potlood in handen hebt. Duw harder op de pen om de dikte van de lijnen te beïnvloeden, kantel om schaduw toe te voegen. Je kunt je handpalm hierbij op het scherm laten rusten. Apple heeft de iOS-apps Pages, Numbers en Keynote geüpdatet zodat ze ook met de Apple Pencil werken.
Meer weten over Apple Pencil?
Apple kondigde tijdens de presentatie van de iPad 2018 ook de Logitech Crayon aan. Dit is een Apple Pencil alternatief dat alleen op iPad 2018 werkt. Deze is maar half zo duur als de Apple Pencil, maar op dit moment alleen nog maar beschikbaar voor scholieren en studenten.
Verschillen met iPad 2017
Apple heeft met de release van de iPad 2017 de voorloper daarvan, de iPad 2017, uit de handel gehaald. De iPad 2018 lijkt enorm veel op zijn voorloper, er zijn slechts enkele verschillen. De belangrijkste is dat de iPad 2018 de Apple Pencil ondersteunt. Ook heeft de iPad 2018 een betere processor.
Technische specificaties iPad 2018
Releasedatum: 27 maart 2018
Besturingssysteem: iOS
Uitvoeringen: zilver, spacegrijs, goud
Display: 9,7-inch Retina-display, 2048 x 1536 pixels, 264 ppi, 4:3
Processor: A10 Fusion-chip met 64‑bits architectuur, geïntegreerde M10-coprocessor
Opslag: 32 GB of 128 GB
Afmetingen: 240 mm hoog x 169,5 mm breed x 7,5 mm diep
Gewicht: 469 gram (Wi-Fi), 478 gram (Wi-Fi + Cellular)
Draadloos: 802.11a/b/g/n/ac wifi, bluetooth 4.2, 3G en 4G
Aansluiting: Lightning
Camera: 8-megapixel iSight-camera ƒ/2.4
Frontcamera: 1,2-megapixel FaceTime HD-camera
Audio: 2 stereoluidsprekers, 2 microfoons, koptelefoonaansluiting
Batterij: ingebouwd, tot 10 uur internetten via wifi, tot 9 uur internetten via een mobiel datanetwerk
iPad 2018 kopen?
De iPad 2018 is beschikbaar sinds 27 maart 2018 en te koop bij onder meer MediaMarkt en Coolblue. Het is de goedkoopste iPad ooit. Voor scholieren, studenten en leerkrachten is er bovendien onderwijskorting. De reguliere prijzen zijn als volgt:
Adviesprijzen
Wi-Fi, 32 GB: € 359
Wi-Fi, 128 GB: € 449
Wi-Fi + Cellular, 32 GB: € 449
Wi-Fi + Cellular, 128 GB: € 579